47 companies authorized to import 73,000 tons of rice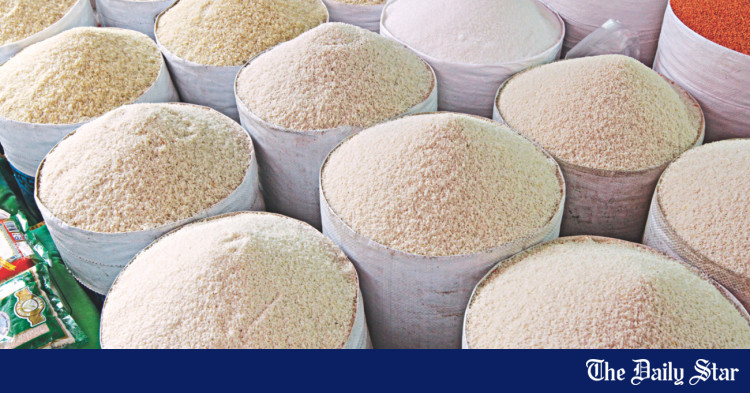 The government has given the green light to 47 companies to import 73,000 tons of rice as part of its continued efforts to contain food prices in the local market.
Companies have been asked to bring in 60,000 tons of boiled non-basmati rice and 13,000 tons of unboiled atap by August 25, according to a notice issued by the Ministry of Food on July 13.
The government allowed businesses for the third time this month to import essential food staples amid volatility in the global market.
Earlier this month, the government authorized 230 companies to import 655,000 tons of rice in two phases.
This means that the government has so far allowed local food companies to import 728,000 tons of rice in the current fiscal year.
Companies that have obtained the new authorization have been asked to open letters of credit (LC) before July 31.
If they failed to comply, import permits would be revoked, he said.
Importers were requested to inform district food offices of the quantity of rice imported, sold and stored.
Traders will have to sell the rice in the same bag that would be used to import the grain, according to the Food Ministry.
The National Revenue Office has reduced the duty on rice that will be imported between June 22 and October 31 from 62.5% to 25.75% to facilitate the purchase of cereals on international markets.
In order to benefit from the tax exemption, importers will need to obtain permission from the Ministry of Food for each shipment, according to the NBR.
Coarse rice is sold at Tk 48-52 per kg in kitchen markets in Dhaka today.
Coarse rice prices remained unchanged over the past month, according to the Trading Corporation of Bangladesh.