BREAKING: As cold weather sets in, Shaheen leads NH delegation in announcing more than $ 25 million to help low-income granite states access heating assistance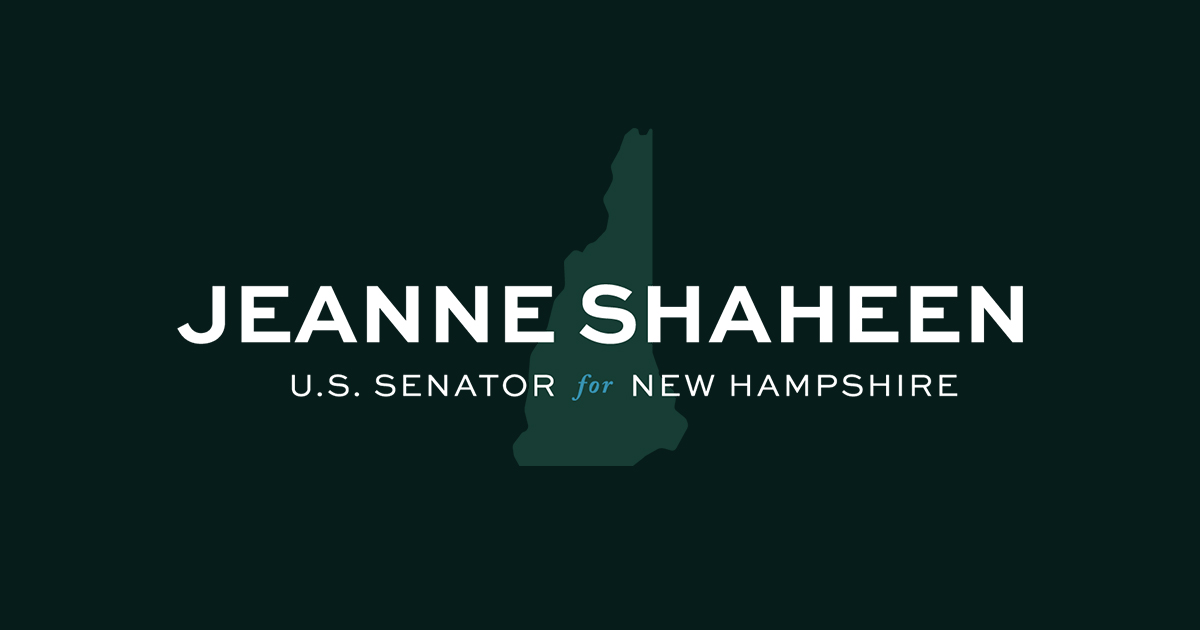 November 02, 2021
** The announcement follows a bipartisan letter sent by Shaheen & Hassan to the Biden administration last month asking for the early release of LIHEAP funding **
(Washington, DC) – US Senator Jeanne Shaheen (D-NH), a senior member of the Senate Appropriations Committee, led the New Hampshire Congressional delegation in announcing strong federal funding for New Hampshire from the Department of Health and Human Services (HHS) in support of the Low Income Home Energy Assistance Program ( LIHEAP). The HHS announced a total of $ 25,192,436 for the Granite State, following a bipartisan letter sent by Shaheen and Senator Hassan (D-NH) urging a quick release of LIHEAP funding as temperatures begin to drop .
"I am relieved to see the administration heeding our bipartisan calls to Congress to quickly release this federal funding to our communities, which is urgently needed as the cold weather sets in. Especially since our families are struggling to recover from the economic impact of the pandemic. , every dollar counts. These federal resources will help our most vulnerable communities stay warm and safe, which is why strengthening the Home Energy Assistance Program for Low Income is always a priority for me as a senior member. of the Senate Appropriations Committee ", said Senator Shaheen. "I will continue to work with the administration to ensure that the necessary federal support is provided to the Granite Staters in need as quickly as possible."
"New England winters are harsh and with the onset of winter and heating prices should increase, we need to make sure that Granite State families can stay warm ", said Senator Hassan. "I am pleased to announce that as a result of our bipartisan appeal, the administration is freeing up federal funds to help families pay for home heating costs and to carry out cost-effective home energy repairs and upgrades. This award will help make a significant difference in the lives of Granite Staters, and I will continue to push so Americans across the country can afford to stay warm in their homes this winter. "
"Even before COVID-19 hit, many families in New Hampshire were struggling with their energy bills, and this federal money will help the Granite Staters stay warm this winter," said MP Kuster. "I was proud to advocate for the release of these funds to help families in our state and I am delighted to see the Biden administration taking action to support those in need. I introduced the Energy Debt Relief for American Families Act earlier this year because I think no American should have to decide between grocery shopping or heating their home. I will continue to fight to make sure no one is left in the cold.
"As the weather gets colder, it is critical that we quickly make heating aid available to families in New Hampshire. " said Congressman Pappas. "I am happy that these federal funds are coming at the right time to help Granite Staters stay safe and warm, and we must continue to work to ensure that the needs of our families are met throughout the winter."
As a senior member of the Senate Credit Committee, ensuring Granite State families and seniors have access to heating and energy assistance has been a top priority for Senator Shaheen. Shaheen has historically saved and increased funding for the low-income home energy assistance program, which former President Trump's budget proposals have repeatedly sought to eliminate. In addition to the $ 900 million in LIHEAP funds allocated through the CARES Act, Shaheen and Hassan worked to secure $ 4.5 billion for LIHEAP in the US bailout that was enacted earlier this year.
Senator Hassan is working across the aisle to reduce the energy costs of the Granite Staters. Senators Hassan and Susan Collins (R-ME) introduced bipartite legislation to help lower energy costs for families and reduce carbon emissions by expanding and extending a home energy retrofit tax credit. Key measures from the Senators' Bill were included in the bipartisan bill Clean Energy Act for America which was recently adopted by the Senate Finance Committee and would help improve energy efficiency.
###
---
---
Previous article