Interview: Joe Cerrell | Chatham House – International Affairs Think Tank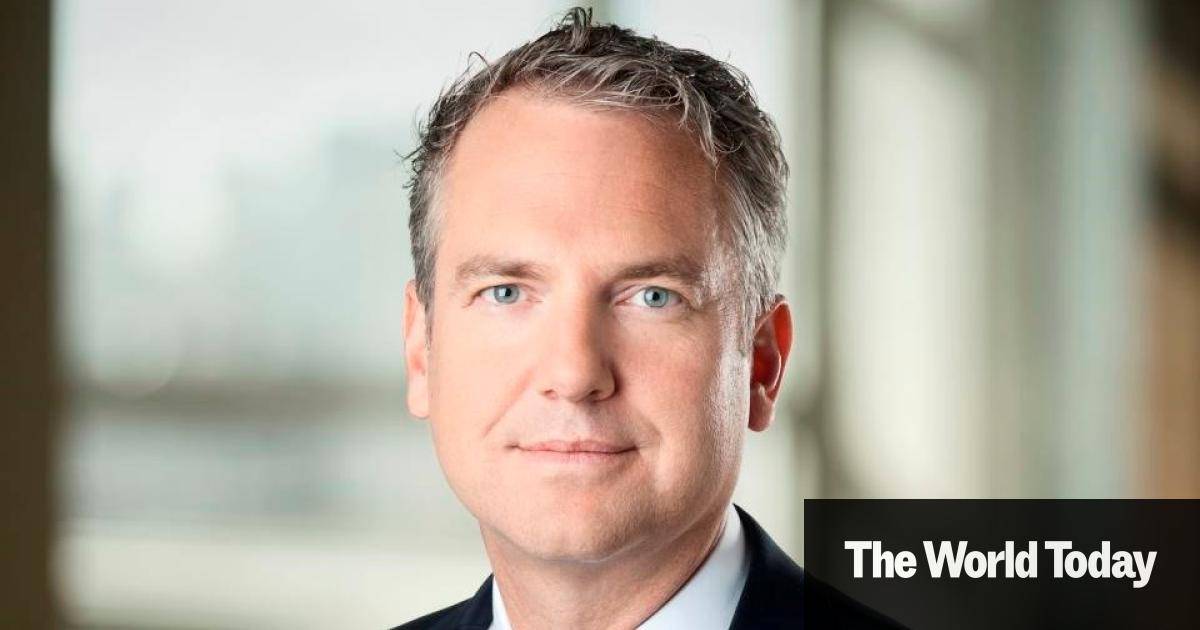 How would you rate the global response to the pandemic?
On the science side, there is an incredible pace and a lot to be proud of. From a multilateral perspective, the COVID-19 Tool Access Accelerator (ACT-A) has been a great success.
What really disappoints me are the vaccine distribution efforts, as the vast majority of vaccines available so far have been blocked by high-income countries. We felt that having a more holistic view of distribution was going to be the fastest way to end the pandemic. We had good modeling which suggested that it was in our economic interest that if we wanted to reopen global economies, we needed immunization evenly distributed around the world and not to accumulate vaccines.
Despite all the ethical, economic and epidemiological justifications, the world has continued to be quite narrow-minded and not as generous as I had hoped.
We are seeing wasted vaccine doses, funding shortfalls running into tens of billions of dollars, and supply chain problems. What should happen now?
We need to do a few things, and one is to make sure we fully fund Covax, the global initiative for equitable access to Covid vaccines. They have just launched an investment case showing that with $ 2 billion, we can approach the goal of providing 1.8 billion doses of vaccine to low-income countries by the end of the year. This is the key.
We really need to start building vaccine donation programs in countries at a faster pace. We need to increase manufacturing capacity as quickly as possible. We also need to make sure that companies do everything possible to make these vaccines available and affordable, like AstraZeneca.
The demand side is a big problem: convincing people that these vaccines are safe, effective and have been tested. The mere fact of getting vaccines to ports does not necessarily mean that vaccines are delivered to arms. We really have to work with the people on the ground. We must continue to work with regulators to monitor the safety, efficacy of these vaccines, in order to continue to inspire public confidence.
Do social media and tech companies need to do more to tackle disinformation given the role they have played in perpetuating vaccine reluctance?
It is a real shame to see how widespread disinformation has been. At a time when we need to be able to communicate with confidence and clarity, this has been very difficult. I don't think anyone anticipated the level of misinformation that would surround this pandemic. I don't think anyone thought we would be facing the politicization of public health, which is just tragic.
As for what companies could do, they should definitely step up some of their efforts to weed out things that are just plain wrong. It's great to see some companies leading this way. It has been a learning journey for many companies, including Big Tech, to find out what their responsibility is and where to draw the line between free speech and blatant disinformation. Perhaps some companies have been slow to appreciate the full extent of the efforts underway to discredit science and scientists.
The Gates Foundation changed its stance on vaccine intellectual property rights after President Biden spoke out in favor of lifting the patents. Why?
Since the early days of the pandemic, we have been working with various partners to help COVID-19 vaccines reach as many people as possible, as quickly as possible. No obstacle should stand in the way of equitable access to vaccines, including intellectual property, which is why we support a narrow waiver during the pandemic.
Some of the concerns on our side are that intellectual property rights are not necessarily going to fix the manufacturing capacity issues that we have. One of the biggest challenges is that we just don't have that kind of capacity right now. These new platforms, especially mRNA platforms, are all new technology, and it's not like there are idle manufacturing facilities waiting for someone to magically come up with the ingredients for that they can start producing more doses. We are trying to get the world's attention to focus on the things that will actually result in an increase in the supply of vaccines.
We want to make sure we protect innovation in the future and want great minds to think about some of the world's biggest challenges. Ensuring that there are incentives to take these kinds of risks and produce these kinds of next-gen solutions – this is an essential part of the innovation cycle that we believe needs to be protected.
What are some of the biggest threats to global health that have been overshadowed by the pandemic – and how do we deal with them while continuing to fight COVID-19?
About 20 years of development gains have been reversed in the wake of the pandemic. The most important thing to stress is the gender side of things. We have seen women – who already hold a disproportionate number of lower paying jobs – being excluded from the labor market.
With some specific issues like nutrition, the world was making a lot of gains. But much of that progress has started to reverse, pushing more people into poverty.
What really concerns us are the economic fallout from the pandemic. Many countries such as the United States and all of Europe have had the ability to issue a fiscal stimulus to provide a cushion for people. Most of the poor countries don't have that and therefore I think they're going to back down economically.
One of the things we are trying to do is look for ways to provide more economic assistance. Great efforts are underway to try to support the allocation of Special Drawing Rights, which could be a big boost for poor countries. Good progress is being made on debt relief, which started last year and is a priority for the G7 and G20 this year.
What has to go hand in hand with the health-related responses to Covid is to ensure that some of the regional and multilateral development banks strengthen their capacity to deliver more of this fiscal stimulus.
We have seen such a surge for girls and women over the past decade, how can we get this back on track?
We believe that caregiving is one of the main ways of unleashing much of the capacity of women to flourish economically. When a woman is preoccupied with household chores or childcare, it prevents her from participating in the labor market. In rich countries, access to child care has had a huge effect on economic growth. This is one of the areas the Gates Foundation focuses on.
The World Bank will be replenishing the funds for the International Development Association soon, and we are trying to ensure that these very specific and very profitable initiatives are taken.
Another important area is access to financial services, a topic Melinda Gates wrote on for France's G7 presidency, showing that when you invest in financial services that primarily target women, you have the opportunity to encourage participation. participation of women in the labor market as we have done. t seen with other interventions. If women have access to digital payments that her husband does not have access to, she will most often spend them on things that benefit her family and community.
Other things the foundation has been working on for some time is access to family planning. Due to cuts in aid from some of the major donors, this could be in jeopardy. We know that access to family planning has a huge effect and many benefits for women.
Last fall, the UK government drastically cut spending on overseas aid. Is it morally or economically justified?
Britain has been at the forefront of the response to Covid, and it is to be commended for its leadership. But there is no doubt that these cuts have been a huge disappointment. Personally, I have worked in Great Britain for 11 years and in partnership with the Department for International Development and now the Foreign, Commonwealth & Development Office. It was truly overwhelming to see the devastation of some of these cuts. Hope this is not final.
The foundation and other partners are really going to have to work hard to assess the extent of these declines, find ways to mitigate them, and figure out how we can fill some of these gaps. We must keep the pressure on Britain to reconsider the wisdom of this decision. It does not help the interests of the UK in the long run.
I think there is a soft power dividend, where Britain is incredibly respected as a leader in development.
I see it everywhere I have worked with development agencies around the world. Perhaps this year will be a good reminder for them that these are not only 'good to own' but are essential parts of their Global Britain foreign policy strategy, and that deserves a reconsideration on this decision.
The G7 group meets in Cornwall in early June. What would you like to come out of it?
First, I want to make sure that we have the resources at ACT-A to ensure that people everywhere are treated, diagnosed and vaccinated so that everyone can return to normal life as quickly as possible.
Second, real commitment is needed to implement some of these economic stimulus measures, special drawing rights, debt relief, and a commitment to ensure that the World Bank and other multilateral development banks are fully funded. .
Third, I would like to see a set of agreements between G7 leaders on what exactly needs to be done to ensure that a pandemic like this never happens again, or if it does, we are better prepared to mitigate some of the worst effects.