Will the government cut off your next trip?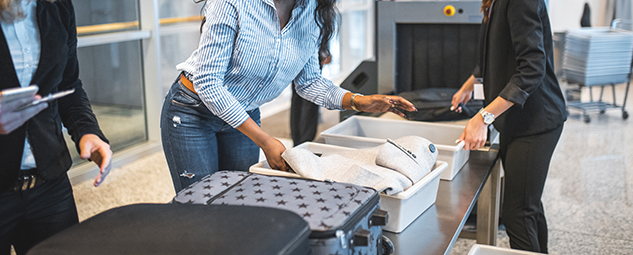 During the winter months, many travelers book trips to take advantage of "low season" discounts. But the government shutdown prevented some of these plans from coming to fruition.
Could the government shutdown affect your next trip? In many situations, you already have collateral.
Will I miss my flight due to the government shutdown?
The effects of the closure are weighing heavily on airports and airlines. From January 11 to 14, 2019, Miami International Airport closed a concourse due to a lack of security personnel. Meanwhile, American Airlines is waiting to add two brand new Boeing 737 MAX 8s to its fleet as the FAA cannot grant commercial operating clearance.
While nearly all parts of America's aviation infrastructure are affected by the government shutdown, the flying public doesn't necessarily see them. Airports remain open, while Transportation Security Administration officers and air traffic controllers stay on the job because they are considered "essential personnel".
If you plan to fly in the coming weeks, be sure to get to the airport early to clear the security line. Download the MyTSA app can help you estimate the length of the queues, allowing you to plan the time of arrival at the airport.
What happens if I miss my flight due to long TSA lines?
Since airline operations are largely unaffected by the government shutdown, they do not offer any waivers or free flight changes due to long lines or terminal closures. However, if you miss your flight due to a long line, you may still be able to make it to your final destination.
Many airlines have an unpublished policy informally known as the "two hour rule" or "flat tire rule". Under this policy, travelers who miss their flight but arrive at the airport within two hours of the departure time may be booked on the next available flight, unless it is the last flight of the night.
If you're worried about missing your flight due to extremely long lines, talk to your airline about when to arrive at the airport. And if your flight takes off while you are still waiting at the security checkpoint, speak to any boarding agent or call your airline for assistance. You may be able to book your flight for free, with very little difficulty.
What is closed during a government shutdown?
As long as the government shutdown continues, you may be forced to reconsider your plans. Many tourist attractions are closed due to a lack of funding, which means your vacation could be derailed before it even begins.
Many national parks are closed during the government shutdown, including some museums, battle monuments, and federal government buildings. Those that stay open operate with limited services, meaning campgrounds, restrooms, and garbage services may not be open / functional. Additionally, the Smithsonian Museums and the National Zoo are closed to the public during this government shutdown due to a lack of funding.
Before leaving the house, you can check if your national park is open at National Park Service website. If it is closed, it might be time to consider alternative options.
What remains open during a government shutdown?
Despite the name of the event, not all government functions are closed during a government shutdown. Campgrounds, libraries, monuments, museums, and state, county, local and private parks remain open during the federal government shutdown.
The downside is that due to the government shutdown, you might not be the only one looking for these attractions. As a result, events and accommodations might be sold out while attractions might be overcrowded. Before making any alternate plans, be sure to call ahead to make sure you can get in. Otherwise, a disappointed trip could get worse.
Does travel insurance cover plans canceled due to a government shutdown?
When the trip is canceled or interrupted, many travelers begin to wonder if travel insurance covers their situation. Instead of an afterthought, travelers should know if their concerns are covered to begin with.
In the event of a government shutdown, travelers may not be eligible for trip cancellation or travel delay benefits. For example: the Chase Sapphire Preferred® Card provides coverage for many unforeseen circumstances, including "extreme weather conditions, which prevent a reasonable and prudent person from starting or continuing a covered trip; modification of military orders for you, your spouse or your domestic partner; [or] a terrorist hijacking action. A government shutdown is not listed as covered.
Before purchasing or continuing with a trip, be sure to read your guide to travel insurance benefits. Certain situations may be covered, including a government shutdown.
How to Maximize Your Rewards
You want a travel credit card that prioritizes what's important to you. Here are our choices for the best travel credit cards of 2021, including those that are best suited: