Xi calls for cooperation with France, Germany to tackle challenges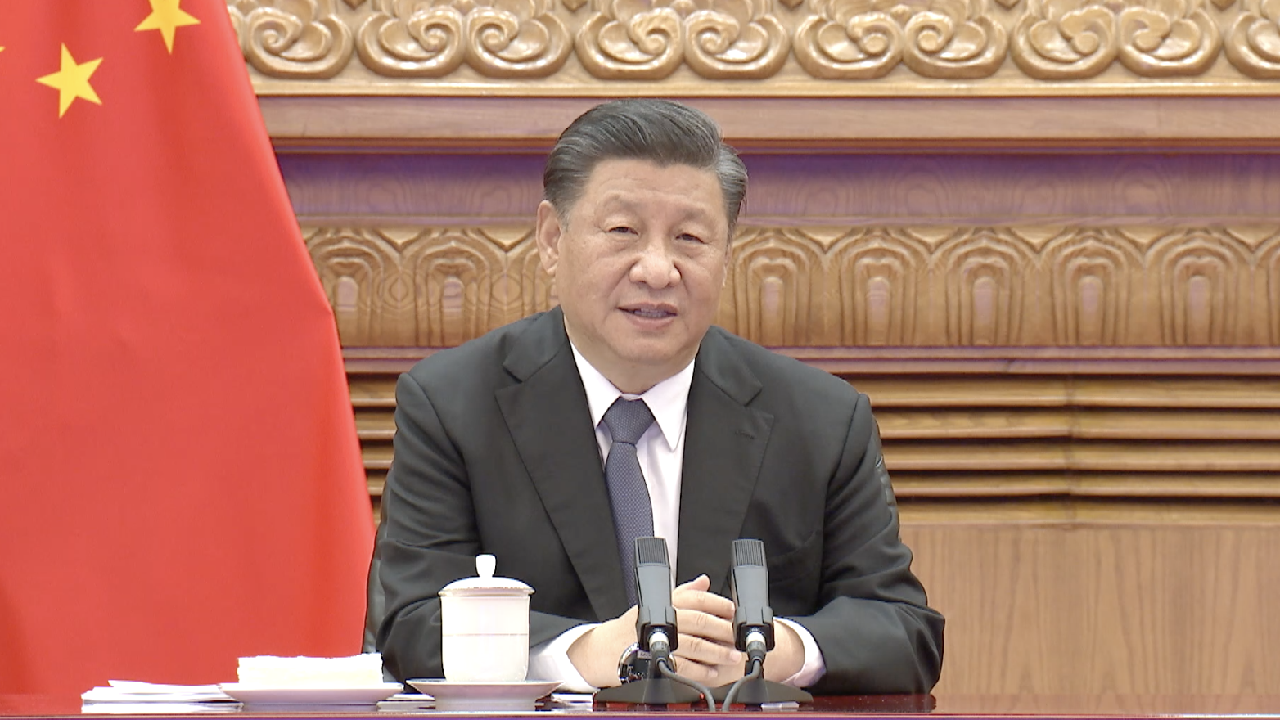 Chinese President Xi Jinping on Monday called on China and European countries to expand consensus and cooperation to jointly face global challenges.
Speaking to French President Emmanuel Macron and German Chancellor Angela Merkel via video link, Xi said the world needs mutual respect and sincere cooperation, instead of suspicion and zero-sum games, as the Global situation of the COVID-19 pandemic is still severe and the outlook for global economic recovery remains uncertain.
Xi called on China and European countries to adhere to mutual respect, seek common ground while reserving differences, and properly manage differences to ensure that Sino-European relations progress steadily.
Speaking of win-win cooperation, Xi said China hopes to hold the 23rd China-EU summit as soon as possible and strengthen dialogue in the fields of economy and trade, cultural exchange, digital and change. climate.
Xi said China's determination to expand its openness is unwavering and that he hopes European countries can provide Chinese companies with a fair, transparent and non-discriminatory business environment.
He also called for the safeguard of a true multilateralism and of the international system with the United Nations (UN) at its heart and respect for the fundamental standards governing international relations based on the Charter of the United Nations.
International affairs should be handled through consultation, Xi said.
China stands ready to work with European countries to ensure positive outcomes from the 15th meeting of the Conference of the Parties to the Convention on Biological Diversity (COP15), to be held in Kunming, China, and the 26th Conference of Nations United Nations on climate change, Xi said. .
He also called on European countries to jointly steer the reform of the World Trade Organization in the right direction and mutually support the organization of the Beijing Winter Olympics and the Paris Summer Olympics.
The Chinese president called on countries to establish generally stable and balanced great power relations.
"What China wants most is to develop well, not to replace others," Xi said, adding that China's Belt and Road Initiative aims to create more opportunities for development.
China is willing to strengthen dialogue and cooperation with European countries, while resolutely defending its own sovereignty, security and development interests, he added.
"We hope that the European side will play a more active role in international affairs, truly reflect strategic autonomy and work together to maintain world peace and stability, development and prosperity," Xi said.
The three leaders also exchanged views on issues related to Africa. Noting that Africa is the continent with the largest number of developing countries but also the greatest development potential, Xi said the region faces the most difficult task to fight COVID-19. and achieve economic recovery.
According to Xi, China has supplied or is supplying vaccines to more than 40 African countries and the African Union Commission, and is actively supporting Africa to improve localized vaccine production capacity.
China has signed debt relief agreements or reached consensus on debt relief with 19 African countries, the Chinese president said.
Macron said Chinese companies were welcome to invest in France, and added that he was willing to strengthen cooperation with China in tackling climate change and protecting biodiversity.
He said France appreciates the role China has played in equitably distributing COVID-19 vaccines to developing countries and is willing to strengthen cooperation with China in this regard.
Merkel said Germany is willing to deepen coordination and cooperation with China to promote the equitable production and distribution of vaccines, as well as the restoration of people and trade.
She said that the relations between China and European countries are very important and that there are many areas of cooperation. The two sides should strengthen mutual respect, strengthen dialogue and reduce differences, she added.