You don't need to be a citizen to have a U.S. bank account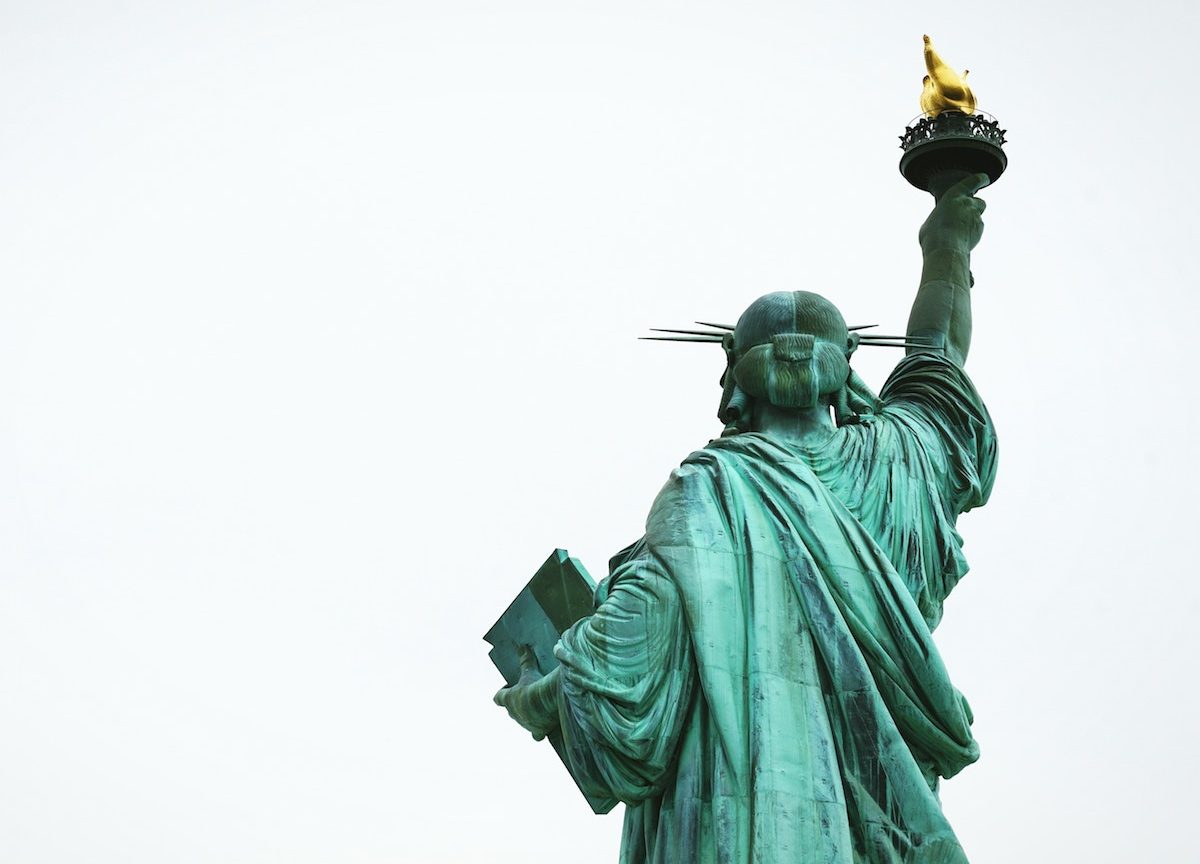 Alexis Flores-Betancourt was 5 when her family loaded everything they owned onto a truck and drove across the country from California, where she was born, to Texas, one of her parents' many moves in search of of a better future. It was 2002, and in the years that followed, she recalls, life in the Lone Star State wasn't the easiest. Her father worked in construction, her mother cleaned houses. The family had to move forward in life cautiously: driving carefully so as not to be stopped by the police, getting around certain topics by talking with colleagues.
Flores-Betancourt's parents were, and still are, undocumented immigrants who came to the United States from a small town in Michoacan, Mexico. She remembers that the money was tight and that for several years there had been no bank account. They hid their money at home.
Since the 2016 election, immigrant unease in the United States – a community already shrouded in uncertainty – has grown. But the security of having a bank account shouldn't be one of their concerns, connoisseurs say.
"People are generally concerned" of "exposing themselves to the financial system," says Mohan Kanungo, "of not knowing how this information might be shared with the federal government or other entities." He is the Director of Programs and Engagement at Mission Asset Fund, a non-profit financial advocacy organization.
"Anyone able to establish their identity can open an account."
Paulina González, Executive Director, California Reinvestment Coalition
But opening a bank account cannot play a role in revealing immigration status, says Paulina Gonzalez, executive director of the California Reinvestment Coalition, an organization that works to improve access to credit. in underserved communities. "The government will not be able to access a bank account without a clear subpoena. They can't just go fishing.
And having a bank account is important not only as an inexpensive way to pay bills, access cash, and earn interest on your money, but it's also crucial for personal security.
Cash can be dangerous, says Jeannine Esposito, director of Self-Help Federal Credit Union, which promotes financial inclusion in underserved populations. Immigrant communities across the country have been targeted by thieves because immigrants are known to carry large amounts of money or hide them in their homes, as the Flores-Betancourt did. Bank accounts can also be the first stepping stone to other financial products, such as credit cards or loans, and provide access to money from a variety of locations.
"Many of the same reasons why it's important for anyone to have a bank account apply to immigrants as well," Esposito says.
In 2005, the Flores-Betancourt family finally opened a bank account. Alexis' father got a tax ID number – an ITIN, which he would use to pay taxes – which allowed him to open a checking and savings account. Alexis remembers walking into a Chase branch with her father. The cashier spoke Spanish, she said, and explained everything in detail.
"There is nothing in the law that requires anyone to be a US citizen or US resident," Gonzalez said. "Anyone who can establish their identity can open an account. "
Banks are Required by law to, at a minimum, confirm a person's name, date of birth and address and obtain an identification number. The latter can be a Social Security number, an ITIN – which can be obtained by a non-U.S. Citizen who is not entitled to a Social Security number – or other documents, including a foreign passport or driver's license. foreign. Immigration status is not part of the information required.
Despite the benefits, immigrants are still reluctant to open bank accounts. They may prefer cash if they come from countries where financial institutions are suspicious or where currencies fluctuate rapidly, Kanungo says. He saw increased concerns among immigrants about whether the accounts should be opened following the 2016 presidential election and the subsequent tightening of immigration policy.
It echoes the unease that prevails in a community that already lives in uncertainty. About two-thirds of Latino immigrants – both legal permanent residents and people without U.S. citizenship or green cards – said they feared for themselves or a loved one they would be deported, according to a report. from the Pew Research Center in February 2017. Customs enforcement increased by 30% in fiscal 2017 compared to the previous year, according to the Pew study.
Flores-Betancourt remembers how opening a bank account improved her family's situation. "It made it easier for my dad to move money," she says, and provided a place where they knew their money was safe. They eventually opened a credit card with Chase that allowed his father to invest in tools for his construction business, and later a debit card for Alexis.
"My father was always the type to want to take risks for something better," recalls Flores-Betancourt. She attributes her own go-getter mentality to her father. Now 22, she is expected to graduate in the fall from the University of California, Berkeley, with a degree in applied mathematics. "I'm basically my dad in a daughter version."
She is in the process of applying for residence on behalf of her parents. She hopes that in two years, they will have green cards so they can do what they did for 23 years in the United States – build kitchens, clean houses and send their children to school – with the seal of the legality.